About Me
|
I'm a wedding, portrait & editorial photographer & cinematographer based in Canberra, Australia. I love intimate & heartfelt portraiture, independent editorial work, shooting in natural light, and I am known to drink alarming quantities of (decaf) coffee.


My Approach
|
Whatever you imagine for your wedding day, whether it be a small, intimate affair with family and friends, or a stunning, gorgeous celebration of your love, I can help you capture it all for decades to come.
I'll be with you every step of the way. I won't pose you like a mannequin or tell you what to do — my job is to capture you as you are, and help you feel happy and comfortable on the best day of your life. I want to help you remember the wedding of your dreams; create beautiful, meaningful photography of you and your partner, authentically in love; and bring an upbeat, fun and dedicated attitude to every part of your day.
Ready to say 'I do'? Let's make something beautiful together.
My Style
|
For portrait and editorial work, my approach is similar to when I shoot weddings. But given the extra time, and knowledge of your project and vision, I love crafting your images with a careful eye and exacting attention to detail.
I'm known for shooting with real film whenever possible. That's right - film is not dead. I love the whole process, from loading the rolls and winding the advance lever, to shipping off a little canister of hope and getting the scans back two weeks later, full of wonders and surprises I never could have predicted. Hearing the mechanical workings inside my film camera as opposed to the electronics whirring in my digital one brings me no end of joy. Of course, digital photography is still absolutely an option — and I love my digital equipment nonetheless (If you like a challenge, look through my personal work and try to determine which is which)!
Zoe & Ca
leb
Chris worked tirelessly to capture every moment and create some amazing memories for us to look back on. He was super supportive and understanding of our requests on the day, and really easy to get along with. He also checked in with us during the editing process to ensure he was creating the look and feel we wanted in our photos, and was super receptive to our opinions. We're both really pleased with the work Chris produced.
Lucy Sugerman
The thing that struck me the most about working with Chris was his eye for detail, right from the planning stage. He doesn't miss a beat in both his videography & photography work, crafting and capturing beautiful scenes and stories. Not only is he obviously so talented and hardworking in his camera, shooting and editing skills, Chris is also a seriously lovely person, always down for a chat, always organised and fun to work with. I send everyone his way when they ask.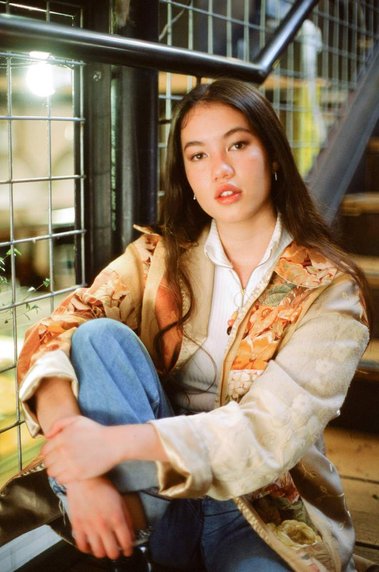 We photograph, film, meet, work, play, smile, laugh, live and breathe on Ngunnawal Country.
I acknowledge and respect the Ngunnawal and Ngambri Peoples and all Aboriginal and Torres Strait Islander Peoples as the traditional and continuing custodians of these lands, seas and skies. I respect and learn from Elders past, present and emerging, valuing their knowledge, insights and connections to the places we love and care for. Sovereignty was never ceded. This always was, and always will be, Aboriginal land.